What to expect from an eCommerce website
An eCommerce website includes a facility for your visitors to browse, pick and purchase items directly from your website. User friendly online shopping that offers secure payment facilities are likely to result in conversions, which means more profit for your business. An eCommerce website does not require a huge investment but can result in large returns for your company.

Our eCommerce website solution offers you a website designed to sell, whilst ensuring the best possible experience for your customers and search engines for better SEO scores. It integrates with recognised payment solutions and various shipping options to offer you security and flexibility.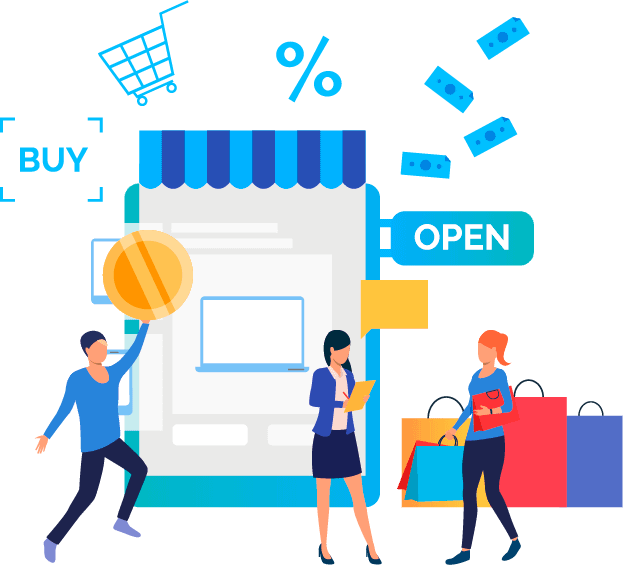 Following the online shopping trend
When online shopping has become a way of life for the modern consumer, and everybody is doing it, it follows that your business will benefit from taking your shop online.
From clothing catalogues to supermarkets, eCommerce has become merely another aspect of logistics. The good news is that you don't move your goods until you actually sell them, then all you do is deliver. Some businesses ONLY sell online!
When it comes to services, consumers are nonetheless searching online for ideas and recommendations, information, reviews and prices. They compare and buy services based on that information, just like with products. Compel them to buy instantly and you are a step ahead of your competition.
WooCommerce for WordPress
You can add a shopping cart functionality to your WordPress website at the click of a button, without having to rebuild it from scratch.
WooCommerce is a WordPress shopping cart plugin, which allows you to tap into the benefits of eCommerce functionality coupled with all the flexibility of the underlying CMS (Content Management System).
WooCommerce is the fastest growing e-commerce platform and it is easy to understand why:
It is inherently built to integrate seamlessly with WordPress, the world's favourite website platform.
Like WordPress, it is also open source and backed by a huge community of developers and users who continue to develop the product and offer support.
WordPress security professionals Sucuri regularly audit WooCommerce for vulnerabilities and offer patches and updates to keep your website and store safe and secure.
WooCommerce is mobile-friendly so your customers can literally purchase your products on the go and you can literally sell anywhere.
You can start with a small product and service offering and grow your online shop gradually.
It is easy to monitor the activity on your eCommerce site, with statistics and reports to help you assess and improve the effectiveness of your online store.
If you're looking for other solutions...
We also offer:
We're there when you need us.
Digital Marketing
From helping you with optimized website copy that can convert a website visitor to a lead, to Pay Per Click (PPC) campaigns and inbound marketing strategies, we're here to help your online channels work for your business.
Website Management
We ensure your website is running smoothly and is fully SEO optimized on an ongoing basis, with monthly reports and audits. We also handle regular backups, updates, security scans and see that search engines are connecting to your site efficiently.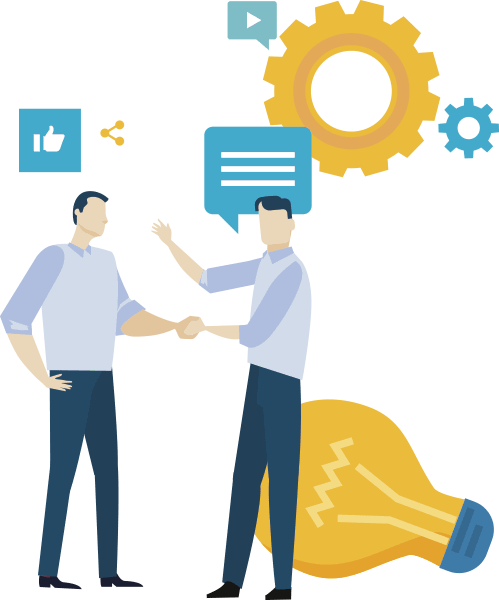 Self-service covers every aspect of life these days, but we still believe in the power of having someone to talk to. Maybe it's to bounce off ideas and explore new opportunities. Maybe it's just to say hello.
In any case, we will only use your contact details to get in touch with you regarding your enquiry - and nothing else!